Q & A: Snow White and the Seven Dwarfs
EVENT INFORMATION
Tickets from: £5.00 (Guests £6.00)
Ticket price includes entry to the Q&A plus your choice of either tea or coffee and a cake. There is a limit of one guest per member.
Timings: Tea, coffee and mince pies served from 4pm and the event will start at 4.30pm.
Please note we will observe any Covid-19 protocols that are in existence at the time of the events.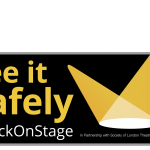 We are thrilled to welcome the cast from Snow White and the Seven Dwarfs to a Q&A session with Friends of the Theatre Royal.
What's Christmas without a little panto fun?
Join us for a catch up with our panto friends and enjoy a cup of tea or coffee and a mince pie. This will be an afternoon event. Guests will be dependent on cast availability.
You may also be interested in ...
Who wants great groups discounts?
Groups enjoy more!
Group bookings make your Theatre experience that little bit easier.
Find Out More

Don't save it for a rainy day!
Business members entertain in style.
Delight and network clients with the best seats for the biggest shows.
Find Out More