Snow White and the Seven Dwarfs: Relaxed Performance
Sun 5 Dec 2021 & Thu 6 Jan 2022
Main Stage, Theatre Royal
EVENT INFORMATION
Tickets from: £14.50 (prices subject to change: book early, save more!)
Running time: tbc, including interval
Contains flashing lights
This is a family show with bangs and flashes, a couple of scary moments, a bit of panto innuendo (never intended to offend) – and some very old jokes!
Concessions: Friends of the Theatre Royal: 20% off. Children (16 years and under): £2 off (not applicable on Stalls Superseats, Grand Circle Premium and Gallery) Please contact Box Office to discuss Babes in Arms tickets. Babes in Arms are not permitted in the Amphitheatre and Gallery. Schools discount available – Thu 6 Jan 2022 Contact Group sales for more information.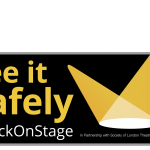 In a necessary change from our previously announced title, Humpty Dumpty, we invite you to join us for the fairest pantomime of the them all, Snow White and the Seven Dwarfs, playing Tue 23 Nov 2021 – Sun 9 Jan 2022.
ALL EXISTING ORDERS REMAIN VALID.
Mirror, Mirror on the Wall – the Theatre Royal's pantomime is the most magical of them all!
With madcap comedy from Newcastle panto favourites Danny Adams (Muddles), Clive Webb (The Henchman) and Chris Hayward (who we discover for the first time has a villainous side, playing The Wicked Queen), the production also sees X Factor star Joe McElderry join the cast, as The Man in The Mirror.
With a brand-new script, Snow White and the Seven Dwarfs will feature all the sparkle, scale and spectacle Newcastle has come to expect from the North East's most lavish festive production in a show packed full of laughter, music, special effects and theatrical magic.
The Theatre Royal is very proud to announce that we are the first UK Theatre to have been honoured with the Autism Access Award by the National Autistic Society.
'Relaxed Performances' are specifically designed to welcome people with an Autistic Spectrum Condition, learning disability or sensory and communication disorders into theatres to give those who otherwise might feel excluded the chance to experience live theatre. They have a less formal, more supportive atmosphere in order to reduce anxiety levels.  It is a specialist provision created to provide an opportunity for people who would otherwise find it difficult to come to see a show – for example people who make involuntary noise, or are likely to need to talk a lot, or move around. During a regular performance this can disturb the other audience members, and the show, but at a relaxed performance it's fine.
Lighting and special effects will be slightly altered – for example removing strobes and flashing lights and reducing very loud noises, however the content of the show will not be specifically changed.
The auditorium may possibly be quite noisy, with people coming in and out – our ushers are there to support and manage this behaviour, rather than stop it.
"Many disabled children and particularly those with autism are more sensitive to loud noises, flashing lights and generally too much unexpected stimulation. The pantomime can be an experience they long for but they can be disturbed by sudden sounds. By providing a relaxed performance these children and their families have the opportunity to enjoy the magic of pantomime without the anxiety of the unexpected."
Helen Milner, Chief Executive, Northeast Special Needs Network
"I am absolutely delighted that Newcastle Theatre Royal are taking this step towards making the theatre an experience that can be enjoyed by more and more people including those on the autistic spectrum and those who have communication, learning or sensory needs. Going to a pantomime is an experience that many children and adults look forward to and enjoy during the winter season and this relaxed and supportive session should make it possible for even more to take part."
Angela Slater, Equalities Coordinator at Time To Change
* Reviews from 2018/2019 performances of Goldilocks and the Three Bears
'This is without doubt the biggest, best and bonkers panto you'll see all year – it simply dwarfs the opposition'
The Sunderland Echo
'Fab, brilliant and amazing. It's a show full of energy, fun and excitement'
Shields Gazette
'Music, magic and enough slapstick to keep you laughing all the way to Christmas'
The Evening Gazette
Quotes from previous performance run of Snow White and the Seven Dwarfs

Why stop at Six?
Groups enjoy more!
Group bookings make your Theatre experience that little bit easier.
Find Out More

Business members entertain in style.
Business members entertain in style!
Delight and network clients with the best seats for the biggest shows.
Find Out More