EVENT INFORMATION
Tickets from: £14.50 (prices subject to change: book early, save more!)
Running time: tbc (including interval)
Contains strobe lighting.
This is a family show with bangs and flashes, a couple of scary moments, a bit of panto innuendo (never intended to offend) – and some very old jokes!
Audio & Captioned perf: Tue 7 Dec, 7pm 
Concessions: Friends of the Theatre Royal: 20% off any performance, any price band. Children (16 years and under): £2 off any performance (not applicable on Stalls Superseats, Grand Circle Premium and Gallery)
If you had purchased a Babes in Arms ticket before this production was rescheduled to 2021, the ticket will still be valid even if your child is over 2 years old at the time of attending. Babes in Arms are not permitted in the Amphitheatre and Gallery.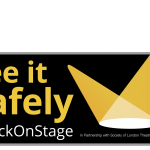 SHOW ANNOUNCEMENT: IMPORTANT INFORMATION REGARDING OUR 2021/22 PANTOMIME
In a change to advertised plans, we will now stage the fairest pantomime in the land this Christmas, Snow White and the Seven Dwarfs, starring Danny Adams, Clive Webb, Chris Hayward and introducing Joe McElderry.
We have all been really looking forward to Humpty Dumpty – which is a brand new title that the creative team have been working on for over a year – however, having previously rescheduled the performance run from 2020/21, additional lockdowns have caused further delays to preparing for the production. As a result, the decision has now been made to bring back one of the theatre's most popular pantomime titles, Snow White and the Seven Dwarfs, for the 2021/2022 season.
Existing ticket holders will be contacted by the theatre. No action is needed as all previous bookings for Humpty Dumpty remain valid and will be automatically transferred to the new show for the same date and seats as the original booking. 
A message from Michael Harrison, producer and director of the Newcastle Theatre Royal pantomime: "Whilst myself and the creative team have been working on Humpty Dumpty – which is a brand new title – for over a year, and are hugely excited about the script and designs, the pandemic has seriously delayed our ability to access workshops and start building an entirely new show from scratch. To make sure it's as magical on the stage as it is on paper, we've therefore taken the decision to keep this title for a future season. Now for 2021, we are thrilled to be bringing you Snow White and the Seven Dwarfs."
Philip Bernays, Chief Executive of Newcastle Theatre Royal added: "Snow White and the Seven Dwarfs was last performed on our stage during the 2014/2015 season and is one of our most popular pantomimes ever. We know that once again the team will light up the stage and give our audiences the spectacular show that they so richly deserve."
Please visit the Snow White and the Seven Dwarfs event page for further details.

Business members entertain in style.
Delight and network clients with the best seats for the biggest shows.
Find Out More