Wed 3 & 5 Nov 2021 & Fri 25 Mar 2022
Main Stage, Theatre Royal
EVENT INFORMATION
Tickets from: £20.00. Friends discount 10%. Under 30s £10.00. Under 18s 30% off, excluding Gallery, when accompanied by a full paying adult – up to 4 per adult.
Evenings: 7pm
Running time: Approx 3 hours (including interval/no interval)
Audio Described perf, with touch tour: Fri 5 Nov 
Sung in French with English titles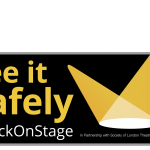 Music Georges Bizet
Libretto Henri Meilhac and Ludovic Halévy
First performance Paris, 1875
New production
Bizet's masterpiece of sexual obsession and self-destruction is enduringly popular for many reasons, not the least of which is its brilliantly characterful score.
It's the story of a woman on the margins of society, driven by a fierce, uncompromising desire for personal liberty, and of a man who, in the grip of sexual obsession, tries to own her.
The opera's frank sensuality, stark emotional realism and brutal violence outraged many of its first audiences, and it was widely condemned for its perceived immorality. Almost 150 years later, Carmen presents new challenges to contemporary sensibilities, whilst Bizet's music – overflowing with passion, colour, energy and unforgettable melody – continues to mesmerise.
Garry Walker conducts his first production as Opera North's Music Director, and Edward Dick directs our first Carmen in ten years following his triumphant Tosca for the Company in 2018.
'The production's real strengths … lie in Dick's understanding of the psychological dynamics between the protagonists … It's compelling stuff, disquieting, creepy and exciting in equal measure.' Tim Ashley, The Guardian, on Tosca, 2018
Book early and secure the best seats at the best price! We reserve the right to change prices.
Booking Dates:
Create Your Own Package
Create your own opera package and you could save up to £45!
Single Tickets
Thu 20 May, 10am: Friends of the Theatre Royal and Opera North Bronze Patrons
Mon 24 May, 10am: Friends of Opera North
Tue 25 May, 10am: Advantage members, Groups and Schools
Thu 27 May. 10am: public booking
More from Opera North...

Thu 4 & Sat 6 Nov 2021
A Bernstein dance and opera double bill

Business members entertain in style.
Delight and network clients with the best seats for the biggest shows.
Find Out More