Trouble in Tahiti / West Side Story Symphonic Dances 
Bernstein
Thu 4 & Sat 6 Nov 2021
Main Stage, Theatre Royal
EVENT INFORMATION
Tickets from: £20.00. Friends discount 10%. Under 30s £10.00. Under 18s 30% off, excluding Gallery, when accompanied by a full paying adult – up to 4 per adult.
Trouble in Tahiti
Evenings: 7pm
Running time: Approx 50 minutes
Sung in English with English titles 
West Side Story Symphonic Dances
Evenings: 7pm
Running time: Approx 25 minutes
Audio Described perf, with touch tour: Sat 6 Nov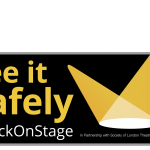 A Dance & Opera Double Bill
Trouble in Tahiti
Music Leonard Bernstein
Libretto Leonard Bernstein
First performance Waltham, Massachusetts, 1952
The American Dream turns suffocatingly sour in Leonard Bernstein's unsparing examination of a marriage falling apart in 1950s suburbia. Sam and Dinah appear to have the perfect life in their 'little white house'. But their growing failure to connect exposes a mutual feeling that they are trapped in a life that has turned into a lie.
Bernstein's score is heavily influenced by the syncopated rhythms of jazz and by the distinctive American vernacular of musicals and the movies. A highlight of Opera North's Little Greats season of short operas in 2017, Matthew Eberhardt's production of Trouble in Tahiti is deeply touching, whilst giving full value to the Hollywood pizzazz of Dinah's showpiece number 'Island Magic'.
'Gently satirical but also wryly sympathetic about a marriage that has gone dead in the water, it is clothed in music of jazzy lyricism not many miles from West Side Story. …I loved every minute and recommend it warmly.' Rupert Christiansen, Daily Telegraph
West Side Story Symphonic Dances
Music Leonard Bernstein
First performance New York, 1961
A collaboration with Phoenix Dance Theatre
At a stroke, Bernstein's West Side Story redefined musical theatre when it opened on Broadway in 1957. It broke new ground in several ways, not least in responding to the newly contemporary issue of gang violence in American cities, and in the way that the story-telling was driven by dance.
Bernstein himself arranged the Symphonic Dances from West Side Story as a work to stand on its own terms, free of the story of the show from which the music is derived. Taking this as his cue, Phoenix Dance Theatre's new Artistic Director Dane Hurst choreographs a dance work which interprets Bernstein's thrilling and poignant music outside of the narrative of West Side Story. This entirely new piece will explore the experience of young people through themes of group identity and family, conflict and violence, but also the dream of a better life, somewhere.
This is the second major collaboration between Opera North and Leeds-based, internationally-renowned, Phoenix Dance Theatre, following their hugely successful work together on Stravinsky's The Rite of Spring in 2019.
'Intoxicatingly good, and brilliantly played to boot.' Graham Rickson, The Arts Desk, on The Rite of Spring, 2019
Book early and secure the best seats at the best price! We reserve the right to change prices.
Booking Dates:
Create Your Own Package
Create your own opera package and you could save up to £45!
Single Tickets
Thu 20 May, 10am: Friends of the Theatre Royal and Opera North Bronze Patrons
Mon 24 May, 10am: Friends of Opera North
Tue 25 May, 10am: Advantage members, Groups and Schools
Thu 27 May. 10am: public booking
Trouble in Tahiti / West Side Story Symphonic Dances 

Business members entertain in style.
Delight and network clients with the best seats for the biggest shows.
Find Out More