Thu 24 Mar 2022
Main Stage, Theatre Royal
EVENT INFORMATION
Tickets from: £20.00. Friends discount 10%. Under 30s £10.00. Under 18s 30% off, excluding Gallery, when accompanied by a full paying adult – up to 4 per adult.
Evenings: 7pm
Running time: Approx 3 hours (including interval/no interval)
Audio & Captioned perf: tbc 
Sung in Italian with English titles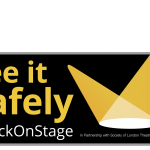 Music George Frideric Handel
Libretto Anon.
First performance London, 1735 
New production 
On an island paradise, a young man, Ruggiero, has fallen under the spell of a woman, Alcina, who is experiencing real love for the very first time.
But on Alcina's island nothing is as it seems, for she is an enchantress who transforms her discarded lovers into non-human form, and her island is a barren wasteland whose apparent beauty is maintained only by her powers of illusion. When Bradamante, Ruggiero's fiancée, arrives on the island intent on reclaiming her lost love, Alcina's magic is tested to breaking point. 
This extraordinary tale of deception and disguise, of love and loss, of enchantment and illusion, is told in some of Handel's most richly inventive music, such as Ruggiero's regretful farewell to the beauty of Alcina's island, 'Verdi prati'. 
Opera North's first ever production of one of Handel's most popular operas is directed by Tim Albery, responsible for a sumptuous revival of Giulio Cesare for Opera North in 2019. It reunites him with Baroque specialist Laurence Cummings, who led the Company's highly acclaimed production of Monteverdi's The Coronation of Poppea in 2014. 
Booking Dates:
Create Your Own Package
Create your own opera package and you could save up to £45!
Single Tickets
Thu 20 May, 10am: Friends of the Theatre Royal and Opera North Bronze Patrons
Mon 24 May, 10am: Friends of Opera North
Tue 25 May, 10am: Advantage members, Groups and Schools
Thu 27 May. 10am: public booking
More from Opera North

Thu 4 & Sat 6 Nov 2021
A Bernstein dance and opera double bill

Business members entertain in style.
Delight and network clients with the best seats for the biggest shows.
Find Out More