Wed 23 & Sat 26 Mar 2022
Main Stage, Theatre Royal
EVENT INFORMATION
Tickets from: £20.00. Friends discount 10%. Under 30s £10.00. Under 18s 30% off, excluding Gallery, when accompanied by a full paying adult – up to 4 per adult.
Evenings: 7pm
Running time: Approx 2 hours 30 minutes (including interval)
Audio Described perf, with touch touch: Sat 26 Mar
Sung in Italian with English titles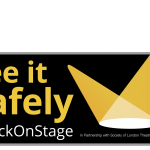 Music Giuseppe Verdi
Libretto Francesco Maria Piave
First performance Venice, 1851
New production 
Rigoletto exists on the margins of a world owned by the privileged few – and is despised by them for his difference.
He is in the pay of the Duke of Mantua, a man who is living proof that absolute power corrupts absolutely. Twisted inside by the life he has been forced to lead, Rigoletto is both feared for his sharp tongue and ridiculed for his appearance by the Duke's entourage.
The only thing he lives for is his daughter, Gilda, of whom he is obsessively protective. When, finally, a combination of bitterness and bravura get the better of him, the consequences for his most precious possession are fatal. 
Verdi clothes this hard-hitting masterpiece in some of his most impassioned music. Rigoletto contains one of the most popular tenor arias of all time – the Duke's 'La donna è mobile' – but the jauntiness of the tune takes on a much more chilling aspect in the context of a drama which explores the extremes of emotional exploitation. 
This new production of Rigoletto is conducted by Opera North's Music Director Garry Walker, and directed by one of the UK's leading theatre artists, Femi Elufowoju Jr., who makes his opera directing debut. American baritone Eric Greene, whose previous work for Opera North includes Amonasro in Aida and Billy Bigelow in Carousel, sings the title role in a work of shattering power. 
Book early and secure the best seats at the best price! We reserve the right to change prices.
Booking Dates:
Create Your Own Package
Create your own opera package and you could save up to £45!
Single Tickets
Thu 20 May, 10am: Friends of the Theatre Royal and Opera North Bronze Patrons
Mon 24 May, 10am: Friends of Opera North
Tue 25 May, 10am: Advantage members, Groups and Schools
Thu 27 May. 10am: public booking
More from Opera North...

Thu 4 & Sat 6 Nov 2021
A Bernstein dance and opera double bill

Business members entertain in style.
Delight and network clients with the best seats for the biggest shows.
Find Out More