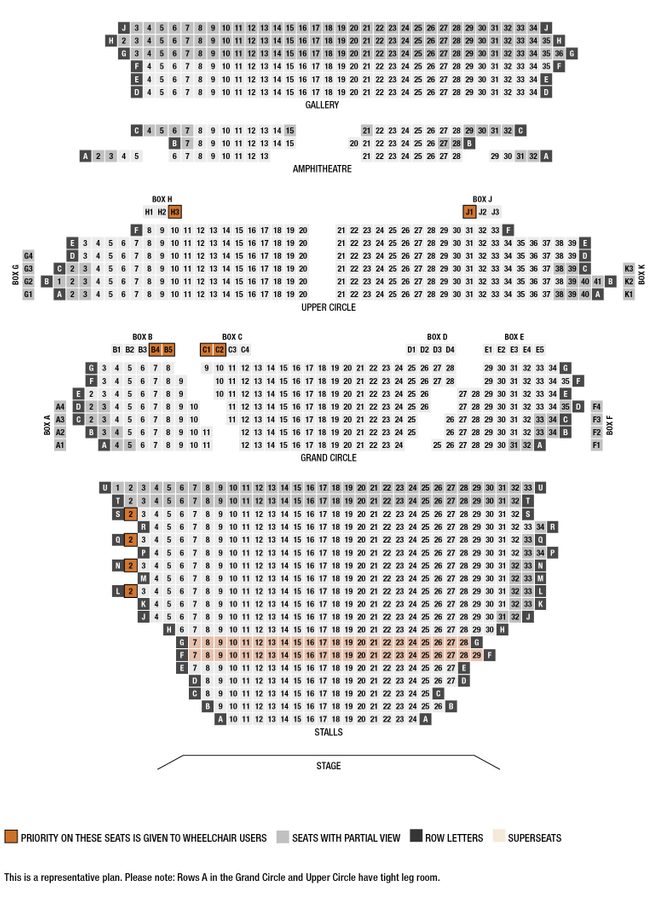 Our seating price plans vary from production to production. Above is a representative seating plan. When you book online you will be able to view each production's seating price plan and Box Office can provide further information.
Superseats: Stalls row F & G for a small premium. Lots of extra legroom… think business class!
Please note:  Rows A in Grand Circle and Upper Circle have tight leg room
Newcastle Theatre Royal Trust reserves the right to alter the programme at without prior notice.  Sales are subject to Newcastle Theatre Royal Trust terms and conditions.
Find Out More